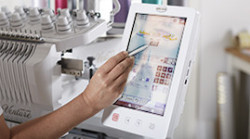 On-Screen Design Text and Editing
With the Venture's editing features, you can combine, reposition, resize, rotate, mirror, alter design elements individually, or group them to easily move or edit them collectively. All this can be done right on the screen!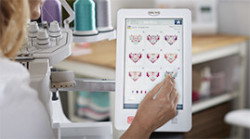 Color Visualizer
Choose from random, vivid, gradient and soft color palette, and watch as your design is transformed in an array of color combinations. Have a favorite color in mind? Pin it to the Color Visualizer, and the Venture will be sure to use it in the next set of color suggestions. Save favorite combinations.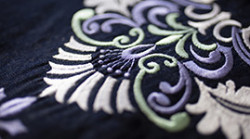 170 Built-In Designs, 51 Built-In Fonts, 36 Decorative Fills
Make every project uniquely yours with a huge variety of built-in designs, decorative stitches, and decorative fills