Guide Beam for Sewing
Pave your stitching path with a beam of light. The Guide Beam makes continuous stitching easy to keep straight.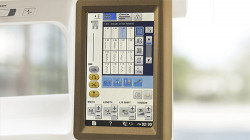 Color LCD Touch Screen
Clearly see the details of every stitch on the large, color LCD. The screen measures 7" diagonally and shows up to 260,000 colors for a bold vivid display of your chosen stitches, machine settings and more.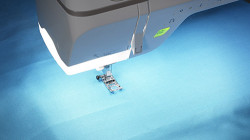 Enhanced Stadium Lighting
Illuminate your fabric with 10 inches around the needle. You'll see every detail of your project. Plus, the bright LED lights last longer so you won't worry about changing light bulbs.