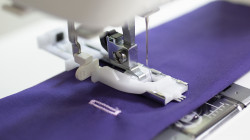 Built-In Buttonhole
With the buttonhole foot, your one-step buttonhole will be automatically sized to match your button every time.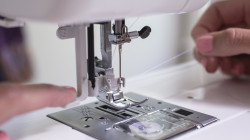 Built-In Needle Threader
With just a few simple motions, your needle is threaded and ready to use. There's no guesswork, no near-misses and no frustration!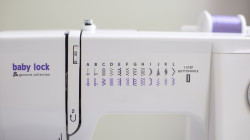 25 Stitches
Add your unique touch to every project with a library of stitches that sets everything apart!