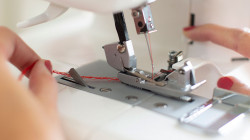 Retractable Thread Cutter with Push Lever
Forget fumbling with scissors, Vibrant features a thread cutter that pops up with just a quick push.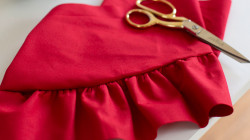 Differential Feed
Want to add gathers to your next project? Vibrant's differential feed allows you to increase or decrease the fullness in the fabric, making sewing easier on tricky fabrics.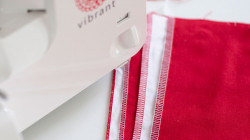 4/3/2 Thread Serging
Finish all your projects with quality and versatility - easily switch from 4-thread, 3-thread, 2-thread and rolled hemming for a different look and finish every time.