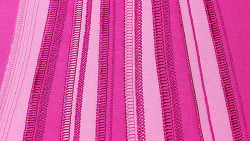 8/7/6 Thread Stitch Capacity
With eight threads, the Triumph gives you 87 stitch combinations. Plus, you can combine overlocking and cover stitching in the same operation.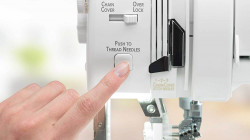 RevolutionAir™ Needle Threading
Engage the RevolutionAirTM threader, push a button and the Triumph needles are threaded! Baby Lock's RevolutionAir Threading makes setting up your machine faster and easier than ever, every single time.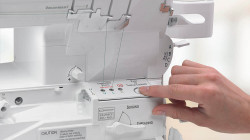 RevolutionAir™ Looper Threading
Insert thread into one of the Triumph's threading ports, push the button and a gust of air quickly pushes it through the patented tubular loopers, exactly where you need it every time. Tangles, knots and breakage are now a thing of the past!