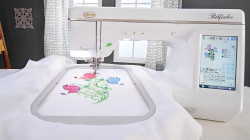 8" x 12" Embroidery Field
There's plenty of room for your embroidery designs, and you'll enjoy less re-hooping, too!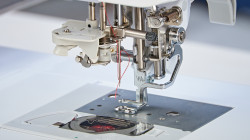 NeverMiss Automatic Needle Threader
The NeverMiss Needle Threader does exactly what it promises – it threads your needle with little more than the push of a button.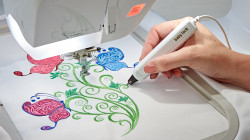 Sensor Pen for Embroidery
Use the Sensor Pen to assign the design positioning and placement. Simply touch the fabric with the Sensor Pen and the Pathfinder knows where to place the design.