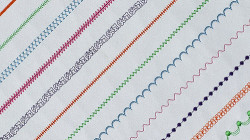 250 Built-in Stitches
With 250 built-in stitches, you'll have many creative options. From numerous utility stitches to decorative ones, you'll find something for every project.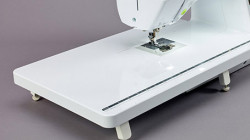 Quilting Extension Table
Increase your sewing surface and provide extra support for larger projects. Table measures 12-5/8" x 20-3/4".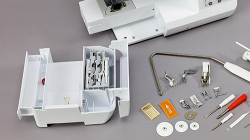 Built-in Accessory Storage
The Lyric comes with a built-in accessory case holding 14 extra feet and helpful tools for all types of projects.