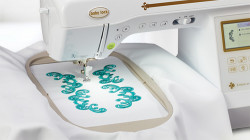 Large Embroidery Field
Stitch bigger embroidery designs and enjoy less re-hooping with a large embroidery field—6 ¼" x 10 ¼".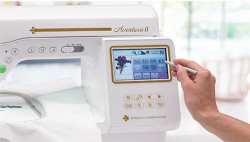 On-Screen Embroidery Editing
Make changes to your embroidery directly on screen. Resize, rotate and move the design as needed to customize every project.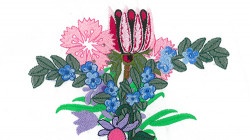 Cuts Jump Stitches
Easily and automatically cut threads in the middle of an individual color segment instead of after each color. Thread no longer travels across the hoop or your design, making your embroidery cleaner than ever.